Fun Places to Stay Warm for Family Fun In Milwaukee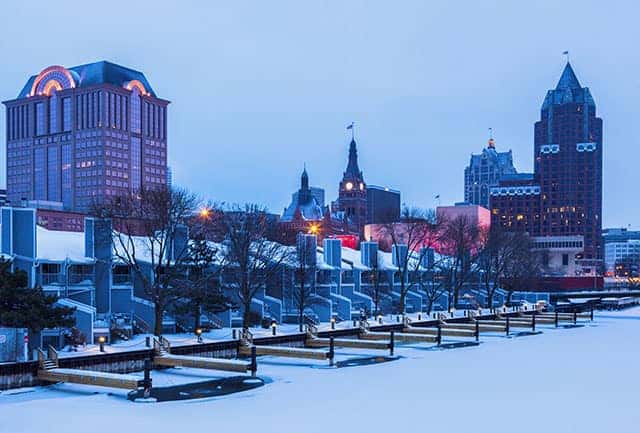 It's winter in Milwaukee and we're all trying to stay out of the chill. We're no different at Schlossmann Subaru City, where we keep it warm in our showroom and welcome anyone looking for a fresh ride to stop by and chat with us about the latest Subarus. If you're looking for other options, we have a few fun ways to stay in from the cold and have some fun this winter. Check out these great destinations for some warm winter fun.
Pulaski Indoor Pool
In January, swimming may be the last thing on your mind, but there's nothing like a heated indoor pool to change your mind. The Pulaski Indoor Pool is a fun way to enjoy some "summer" fun during the colder months. It's centrally located on 16th Street and is usually open every afternoon for open swims, but schedules change so check out the latest on their site. The pool features zero-depth entry, diving boards, and some basketball hoops if you want to dry off. It's also a pretty inexpensive way to have some family fun. Just be sure to dress warmly for the trip!
The Big Backyard
If you're looking for a way to entertain the kids and it's too cold at the park, then take the park indoors at The Big Backyard. This indoor playground is open year-round, including winter, of course, and is a great place to give the kids the fun of a playground while everyone stays out of the winter cold. Open play is available most days, or you can sign up for group-led activities and drop the kids off while you get your errands done in a new Subaru SUV. There's even popular kid-friendly food available like pizza, hot dogs, and nuggets to keep them fueled for the long run on the slides.
Incredi-Roll Skate & Family Fun Center
While winter probably brings to mind ice skating, the Incredi-Roll Skate & Family Fun Center can offer a much warmer kind of skating experience for the family. You can get out and get some exercise on the floor while enjoying the refreshments. Drop by on Friday or Saturday night for all-you-can-eat pizza, soda, and skating. You may not burn as many calories as you eat, but it sure will be fun. There's an arcade if your skating is a little rusty or you need a break.
What is your favorite family fun destination in Milwaukee for the winter? Let us know on Facebook or Twitter! If you need a new or used SUV to get the whole family to your next indoor play date, Schlossmann Subaru City is your destination. We have the latest Subaru vehicles and a great selection of used cars, trucks, and SUVs! Bring your trade and place a custom factory order to get the perfect Subaru for you.