Our Favorite Milwaukee Bakeries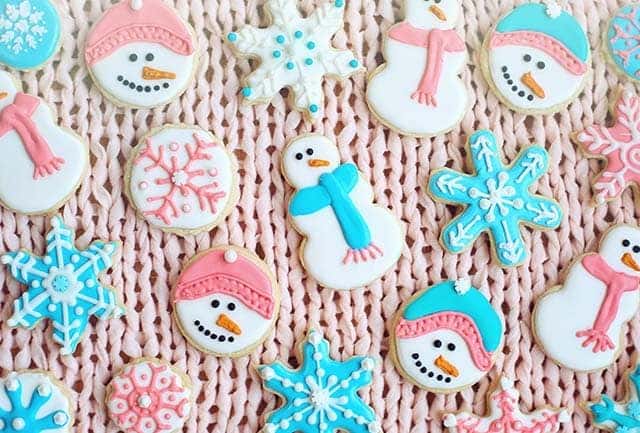 It's the holiday season, and we can't think of a better way to celebrate than with a sweet treat! From cookies to cakes, it's the season to overindulge, so why not just lean into it? Milwaukee has a lot of great local bakeries providing the best cookies, cakes, and more! Schlossmann Subaru City is happy to share just a few of our favorites. If you need to get a fresh ride to pick up your holiday cookie order, visit us in Greenfield to get a great new Subaru or late-model used car!
Lela's Sweet Treats
Thinking you might need some help with a holiday cake? Lela's Sweet Treats is where to go. There is a huge variety of options to choose from, from the simple to the exotic, like animal shapes and even tiered cakes. Flavors the classic white to the rich red velvet, and you can order up some cupcakes as well. Cupcakes are always a welcome addition to the holiday party.
Milkcove Cafe & Sweets
Bring some variety to the party with something from Milkcove Cafe & Sweets. The gift packages can include chocolate-covered berries, cupcakes, pretzel sticks, krispie treats, or cake pops. You can order up in big batches and not have to worry about catering, just make sure most of those 72 cupcakes make it to the party and not your waistline.
Papas Bakery
Papas Bakery is more than just the sweet stuff, the sweet stuff from Papas is great. While you can get a wide variety of breads, it's the impressive display of doughnuts, danishes, eclairs, and other treats that always catches our eyes. Cookies, pies, and cinnamon rolls are waiting to be part of your next holiday celebration or just your next pit stop on the way to work.
Scordato Bakery Inc
Is it Christmas without the cookies? The Scordato Bakery has you covered, with some of the best in town. There are a lot of exceptionally tasty cookies to choose from, so Scordato makes it easy by offering one-pound trays of their most popular assortments of Christmas cookies. They also offer custom cakes for all occasions.
What are your favorite Milwaukee bakeries? Let us know on Facebook or Twitter! When you need a new car to pick up your holiday confections, Schlossmann Subaru City is your destination. We have the latest Subaru vehicles and a great selection of used cars, trucks, and SUVs! Bring your trade and place a custom factory order to get the perfect Subaru for you.