Special Offers
Save big with limited-time Subaru deals and incentives.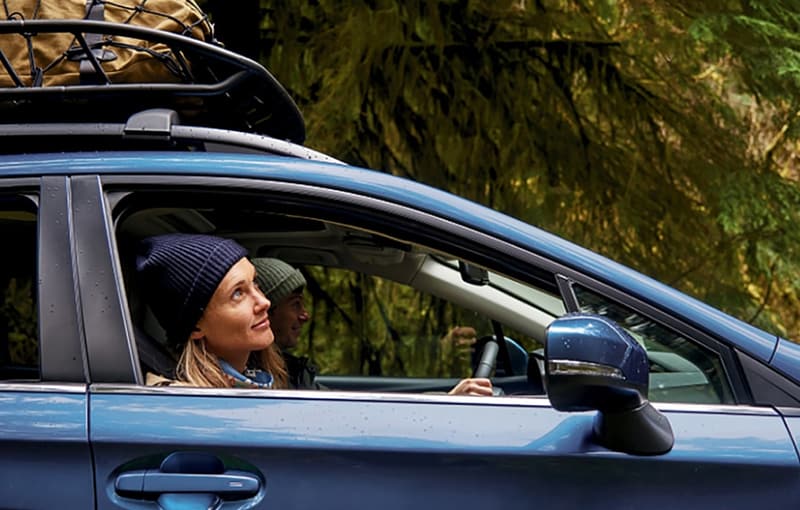 Certified Pre-Owned vehicles
97% of Subaru vehicles sold in the last 10 years are still on the road today. View our available Certified Pre-Owned Vehicles.
Why Choose Schlossmann Subaru City of Milwaukee Dealership?
We strive for excellence from the showroom to the service center and beyond.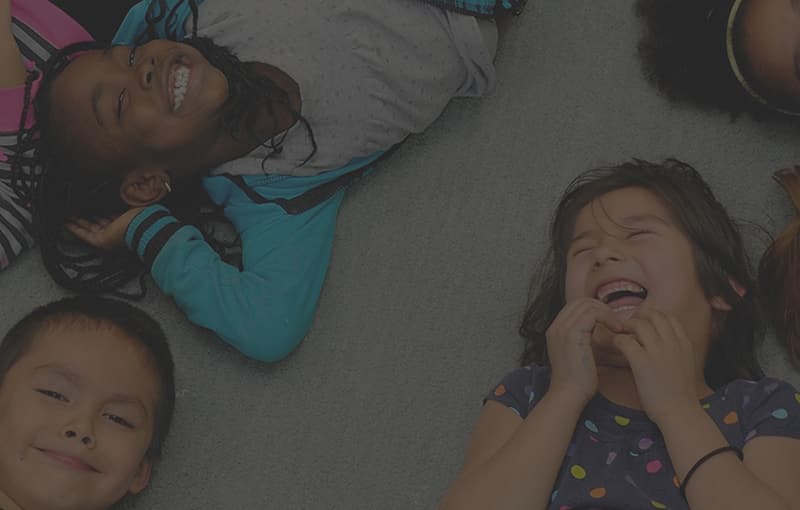 Subaru Love Promise
We're committed to making the world a better place.
Our Reviews
Going on many years, Ed Wrathall has always been super helpful with choosing the best cars, and he has become a personal friend. He's a man of integrity and all around great guy. I highly recommend Ed!
After searching for a pre-owned Subaru Forester on the various internet search sites, I sent an Email to Subaru City to request additional information. Robin Hanney promptly and professionally responded to my Email and follow-up phone call. A co-worker overhead my conversation and told me about her positive experience with Salesperson Cory Erovick at Subaru City. I coordinated with Robin to schedule a meeting with Cory for later that day to look at the pre-owned Forester that caught my interest. When I arrived for my appointment, both Robin and Cory professionally greeted me and made me feel welcomed. Cory attentively "listened" to me as I articulated my "must haves", "nice to haves" in a replacement vehicle and my driving style. In a relaxed manner, he asked focused on me as a customer, asked appropriate questions and effectively answered my questions in a communication style that was easy for me to understand. During the test drive, Cory respected my apprehension to test drive the Forester in busy traffic and drove the vehicle to a quiet neighborhood and nearly vacant parking lot. After his thorough overview of the vehicles features, I felt very comfortable driving the vehicle and appreciated the Forester's high level of visibility and safety features. I had no reservation the Forester was the appropriate vehicle for my needs. The negotiation and finance processes were very low pressure, easy to understand, professional and efficient. Cory personally picked me up the next day to drive to Subaru City to pick up my freshly detailed pre-owned Forester. Thank you Cory, Robin, several others, and the rest of the Subaru City staff for an extremely positive experience as your customer service exceeded my expectations!
Since I bought my Subaru Crosstrek I've experienced nothing but great service. I have told several people about the vehicle and service there. I specifically told them if interested to see Mike Pender, what a great guy. You're so lucky to have him on your team. I would also like to thank Sean O'Hara for the great service I experienced yesterday. I love the vehicle and the folks working there. Thanks again, Sharon Stuckert
I couldn't be more please with Subaru City. I will go back to buy another vehicle. I went in with a fair deal in mind and we were able to come to a rapid conclusion. Eric had considerable product knowledge relative to all the new features of the 2020 Forester. Jeremy and Robert were also very helpful during the process.
Ed Wrathall made our car buying experience enjoyable! Not only is he a great salesman who does not pressure you into the buy. He is super knowledgeable about the brand and an all around great guy. Ed provided the utmost customer service. We, also, worked with Shawn Klug for the financing. Again, utmost customer service and knowledge about the brand. Shawn was very personable and extremely helpful when it came to the extended warranty coverage packages offered. Great dealership, great people, and great brand! We LOVE our Crosstrek!!!
I brought my car in for airbag recall, also had a complimentary detailing. I was hoping to get it done in one day. Nick made it happen, plus some other maintenance they recommended, but were not planned. Nick made sure all areas were keeping my car moving through the service dept. in order to get my car when I requested. He facilitated it exceptionally well. It was very refreshing to be considered and well cared for, thanks to Nick and all those that helped! great experience.
We want to give a gold star to Subaru City for top notch Customer Service. I thought this was lost in the car industry. We worked with Antonio and he was amazing. We would give him multiple gold stars! His knowledge of the Subaru vehicles was outstanding. He took time explaining positives and negatives of vehicles we were looking at. Polite-patient and just a pleasure to work with. Had a new car lease deal In a short time - Kelly assisted us with tying up the final sale and we were in at out with vehicle in hand. I cannot say enough about our experience. Looking for positive car dealing go see Antonio at Subaru City..
Eric Schaefer checked me in on May 29,2019 for replacement of the passenger air bag in my 2013 Forester. I asked if he could also check out an inoperable seat belt on a back seat.; .he did and made a note of it. He told me approximately how long it would take and directed me to the waiting area. The waiting area is very nice, clean and comfortable room with a monitor telling if your car has been started or is finished. When the car was finished, I asked Eric who I might speak with about looking at a new car. The salesman who had sold me two Foresters, Jim Lemke, had retired. Eric took the time to walk me to the showroom....he introduced me to Manny Oquendo ,who was knowledgeable and friendly. He showed me a Crosstrek which I am pondering., but I love my Forester. I will be back. Thank you for taking extra time with me!
It's all about who guides you thru the process of buying or leasing a car, and I had the best...Tony Poston! Thanks Tony for a wonderful experience!
I want to thank Ed and Jeremy on great customer service. This was the second vehicle I leased from Subaru City, and it won't be the last. I'm from 2 hours away from Milwaukee, but I will never get another vehicle somewhere else. They weren't pushy at all. Just awesome people trying to do their best for their customers.
I told my husband after my test drive with Kinkade I was sold on the Outback! I visited many different dealers looking for information and test drive some cars I wanted to consider. I left feeling disappointed in the help I received. A friend suggested Subaru City and the rest is history! Kinkade was the first person we met walking into the dealership and I am so happy we did. I was impressed with Kinkade 's knowledge about the Outback and all of the safety features. Kinkade was excellent in making sure that we had all of our questions answered and if he wasn't available he made sure someone else was there to help us. The atmosphere was very customer friendly, all staff very helpful and service department was so clean! Thanks Kinkade for a great experience, I love my new Outback!
I can't say enough good things about the great experience we had shopping for a new vehicle at Schlossmann Subaru City. The friendliest service through out the dealership, it was just amazing. We were interested in three different vehicles at other dealerships and came to Schlossmann Subaru City for a second look at a Subaru Outback. We originally saw Tony but he was in the middle of another customer so he hooked us up with Jeff Boals, he said Jeff will take good care of you and that he did! What impressed us was Tony and Jeff were such a great team they just wanted to make sure we were taken care of and they were so genuine and had such wonderful personalities we felt we knew them forever. My husband and I have purchased many cars before, but never has anyone explained in such detail about the vehicle. Jeff opened every door and under the hood and went through the entire vehicle and explained how it was built and how everything worked. He was so knowledgeable you would have thought he actually help build it. We did buy the Outback and we love it. But what really sold us was the Teamwork we saw, and the most friendly caring Team in place. From Management to Sales Personal, Sam in Finance just awesome, Receptionist, and Sean our Service Advisor and service team for getting the extras added so quickly and great communication. You can buy a car pretty much anywhere but it is the service you receive also after the purchase. Jeff said if you need anything at anytime just call me I will take care of you and he meant it! Thank you all for the excellent job you do to make our car buying experience a good one. Schlossman Subaru City is a fantastic place to go if you want to be treated with respect and care in ever way. Thank You, Donna
The entire process of buying our 2018 Subaru Outback from Schlossman Subaru City was wonderful! The Lifetime Powertrain Warranty guided us to Schlossman's initially. Right from the start working with Cat ,the internet specialist, to meeting Jeff at the dealership and going from there was flawless! Everyone was extremely welcoming and friendly and made us feel comfortable right away!! Buying a car is not my favorite thing at all and I was truly not looking forward to the task, but the experience at Schlossman was a wonderful surprise and experience!! Jeff was great and super knowledgeable about Subaru! Quite an enthusiast himself, which we found very affirming in our decision to purchase an Outback. Jeff found us exactly what we wanted and he couldn't have been more friendly during the whole process! We felt like we really got to know him and vice versa. When it came to financing, we had a budget to work with and stick to and Adam was great in working with us to get the car we really wanted ! We truly felt like he was on our side and was doing everything he could. Not the typical endless back and forth we have been through with other dealers! To finalize things, Sam was great as well! Putting the final touches on our purchase was thorough and well explained. Sam, also, really helped us get the most out of our budget! We appreciate everyone we worked with at Schlossman so much and we can't thank them enough! We will continue to recommend them to family and friends and we look forward to seeing them for our free car washes and scheduled service!! Thank you!!!
I was looking for the best price for the Crosstrek and they delivered along with excellent service and product with the Lifetime warranty. Liz was superb as she contacted me immediately with my request. She went out of her way to communicate with me of my needs and she delivered. I had several requests out to other dealerships within a 75 mile radius and Liz connected me with a potential car. Once the ideal car was found that I was looking for, Ed did a great job in finalizing the purchase along with Kinkade and Robert. If I need another car, I will be visiting Schlossmann Subaru again! You guys are a great team and you provided excellent service and product. Thank you!
I have to say I have worked with many different brands of cars, mostly used, and many dealers. I have an Acura myself and love their service. Always have. My fiancee and I came to this dealer to get her daughter a used 2014 Certified Subaru Impreza. We found a great deal and got it here. Not only was their sales team professional and responsive, but I have to say I was even more impressed with the service. It starts with their fantastic GM Bruce Larsen. We found out there was some issues with the car that presented themselves after we had the car. There were 3 issues that were apparent that we found. Instead of placing the issues back in our lap, Bruce stood behind his team and his dealership. We were obviously upset that these issues had not been caught in the certified inspections. Bruce was not going to allow us to be an upset customer left out on our own. Bruce not only took direct responsibility for the issues, he deferred any possible pointing to his team. He is a class act and stands behind the product and service. I can say he is exactly what you want out of a dealership. We live and hour drive away one way. He even came and picked up the car and returned it to take care of a service issue. It blew me away, mainly because most other dealers would never go to the lengths he and his team did. Other dealers would push it back on us. Great, great job Bruce, and utmost respect for you and your team. I would recommend this dealership specifically, even if it wasn't Subaru, because of Bruce. Thanks again Bruce. You set the bar for how buyers like us want to be treated and the experience having a car. Matthew
We took delivery of our vehicle a few weeks ago and had not yet written this much deserved review. After an almost 5 year relationship, this is the 3rd vehicle we have purchased from Schlossmann Subaru City. Beyond outstanding customer service during the purchasing process, much more keeps us connected to their establishment. In great part, it is the people whose consistency beyond the sale has sealed our loyalty. The experience of owning a vehicle is completely determined by the daily reliability and performance it offers its owner. From sale and finance to the service department; it is an outstanding team that accommodates and supports consistently. Many dealerships can make it feel special on the day of the sale but very few can sustain that level throughout the service life of the vehicle. Thanks to Antonio Escarpita and Martha Alaniz for all of the time and assistance they provided during this purchase. A special thank you to Adam Swernoff for being and remaining directly involved with our family since our first meeting back in 2014. To Mandy Borrego, Mario Mendoza, Eric Schaefer and Sean O'Hara in the service department for helping us to keep our vehicles in optimum shape. Schlossman's constant "A" game is a new standard in vehicle ownership.
We have all of our vehicles serviced at Subaru City of Milwaukee. They are always friendly, fast and stand behind work. I highly recommend for everything from tires to major service.
I get good service within a reasonable waiting time so I continue to come back to this dealership. An added plus is they wash the car. They also usually have baked cookies but not this time.
Great job -- really appreciated the clean car! Mandi was helpful and also got the scratch on my door evaluated for me! Everyone is also very pleasant
I am very pleased with the time my salesman spend with me and all the information that was given to me and my new car.
It didn't take forever to get my Subaru purchased like other places have and Fiz is awesome and great to deal with. I will always go back!!
All the work was usual and went as planed. They were kind enough to also wash the car and I did not have to ask.
I got a new car I couldn't be more happy not only did kincaide find the car I wanted but it had a few extra features I really appreciated they gave me top dollar for my trade in ... no pressure to buy or buy extras they really made the buying process easy and stress free for me thanks everyone
The sales staff knows their product and do everything it takes to deliver that you need. Hats off to management finance and sales staff. These people really like what they do...even Fiz, who is all business! Sam was great and kept things moving despite serious distraction due to the high demand for the free coffee.
Couldn't be more happy with my new vehicle. Thanks to such an amazing salesman, it was stress free, quick, and easy. I would and have recommended this dealership to all my friends and family.

New Subaru and Used Car Dealership - Schlossmann Subaru City of Milwaukee
Looking for the latest Subaru, or a great used car around Milwaukee? Come to Schlossmann Subaru City in Greenfield! We're your full-service Milwaukee Subaru dealership, and we've been providing new Subaru cars, SUVs, and quality used cars to our neighbors for many years! We're in Greenfield, just minutes away from almost anywhere in Milwaukee and greater Milwaukee County.
We do it all in Greenfield! Our team will show you around the many new Subaru models in our inventory and will help you select the right one. Then, visit our finance department to discuss a Subaru loan or lease plan. You're always welcome to return to our service center, where we'll keep your car in top shape, no matter the make or model!
Stop in today to get started!
Read More...